Kay Lee
Executive Chef
---
---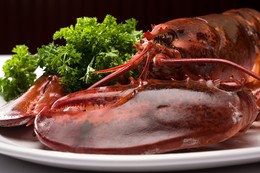 Executive Chef Kay Lee has been dedicated to The Palm restaurant for over 20 years. He started his culinary career at a very young age and says he always had an interest in the restaurant business. Lee's father was the owner of three successful restaurants in Korea, so the business is in his blood. In 1980, Lee came to the United States to learn English, get his education, and pursue his dream of becoming a chef in the United States. He ultimately graduated from the country's most prestigious culinary school, The Culinary Institute of America (CIA) in Hyde Park, and subsequently earned a degree in restaurant management from Florida International University to round out his education.
After quickly completing his coursework, Lee secured his first restaurant job at an upscale seafood restaurant in Massachusetts, called Legal Seafood. He held posts as both chef and kitchen manager for Legal, and worked with the company for six years. After his stint at Legal, Lee was bound for the West Coast to take a position as Executive Chef at The Palm in West Hollywood. It is here that Lee really found a home and began to thrive. He spent the next thirteen years of his career with The Palm in West Hollywood.
During his tenure at The Palm in West Hollywood, Lee developed a very close relationship with the restaurant's beloved General Manager "Gigi." Together with Gigi, Chef Lee was instrumental in creating one of the Palm's most famous dishes, the "Gigi" Salad. One evening Gigi helped Chef Lee create a salad for a guest on the fly. It soon became such a popular request that it ultimately landed on the permanent menu. The salad is made with shrimp, string beans, tomato, onion, and bacon, and is tossed in light vinaigrette. Iceberg lettuce, roasted red pepper, egg and avocado are added to the "West Coast" version of the salad. Both "Gigi" salads are still available at every Palm restaurant today.
Chef Lee says he works hard to create what he calls a "playground" atmosphere in his kitchen at The Palm. Even though he likes to keep the mood light-hearted, Lee's status as the Commander-in-Chief is obvious. He manages a sizable staff of 36, and at times has more than one kitchen in full swing during a busy night. Inevitably the stress level in the largest Palm restaurant in the country can run very high, yet Lee manages to joke that he does not get stressed but those who work for him may! Lee's Zen-like nature is immediately evident upon meeting him and he has a reputation among Palm staffers for his "calm -under-fire" demeanor.
Lee is married with two sons and lives in Los Angeles, and the tradition of cooking has carried over into another generation in the Lee family. His wife is also a trained chef and his oldest son is pursuing a career in the kitchen, as well. Chef Lee admits when he cooks at home it is usually more American style fare, and his wife often prepares more traditional Korean food.
After his 13 year stint at the West Hollywood Palm, Chef Lee was tapped to open the massive Palm location in Downtown Los Angeles, in 2005. He successfully oversees the restaurant today where many happy customers keep coming back for more of the Palm's signature steaks, lobster, and Italian specialties.
---