La Jolla Shores Restaurants
Address:
2151 Avenida De La Playa
,
San Diego
,
CA
92037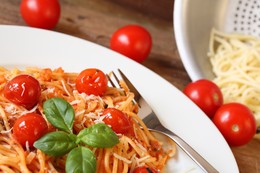 Osteria Romantica provides a chic, casual, and relaxing atmosphere for enjoying wonderful company, cuisine, and drink. This restaurant was designed to reflect the osterias of Italy, where locals commune around fresh food and good wine; indeed, La Jolla Shores locals and visitors alike raise their glasses—and forks—to the common goal of enjoying authentic cuisine and company. As the likes of Pavarotti and other legends woo you with their crooning, Romantica's sophisticated décor invites you into an intimate setting punctuated by nostalgic accent pieces and mementos. Similarly, the refined yet hearty menu of Italian specialties is both familiar and intriguing. The ...
Address:
2000 Spindrift Drive
,
La Jolla
,
CA
92037

The Marine Room's artistic cuisine is only matched by the natural beauty of the surrounding surf. Open for over 70 years, the La Jolla landmark offers world cuisine with an emphasis on seasonal ingredients and French techniques. Renowned for its fresh, local, and exotic seafood, savor the finest steak or indulge in their other creative fare. Enjoy Executive Chef Bernard Guillas' pairing of delicate Maine Lobster tail and Lemon Verbena with sweet and spicy Mango-Habeñero Sausage finished with rich ginger liqueur butter. Experience elegant relaxation at the bar and lounge before or after your meal. Special bar offerings include select ...