Butternut Squash Soup Recipe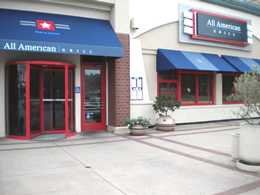 About: Chef Gustavo Torres introduces us to one of his deliciously satisfying dishes.
---
Recipe Info
Prep Time:
2 hour(s) 30 minutes
Meal Type:
Recipemealtype object (5)
Main Ingredient:
Recipemainingredient object (146)
Dish Type:
Recipedishtype object (1)
Cooking Method:
Recipemethod object (18)
Season/Occasion:
Recipeoccasion object (12)
Dificulty:
Recipedifficulty object (2)
---
Directions
Recipe
1. Half the squash and sprinkle the rub over the flesh of the squash, stab with a fork.
2. Roast the squash in a 350 degree oven for 1 hour to 1 ½ .(until a toothpick easily penetrates the whole squash)
3. Skin the squash and set aside.

In a medium size stock pot drizzle oil and sauté the fennel and onion until translucent.
1. Deglaze with white wine and reduce until almost gone
2. Add the butternut stock and the cream as well as the roasted squash and simmer for 30 minutes.
3. Blend with a stick blender or cool and blend in a regular blender, then strain for smoothness.
4. Season to taste

Ingredients
1.5 C. Butternut Rub
2 C. Brown Sugar
2 Tbsp. Ground Cumin
1 Tbsp. Ground Cinnamon
1 Tbsp. Ground Nutmeg
3 tsp. Ground Clove
1 Tbsp. Salt
3-5 each Butternut Squash
1 each Onion
1 each Fennel
0.5 qt. White Wine
1 gal. Butternut Stock or Vegetable Stock
0.5 gal. Heavy Cream
Copyright TableAgent.com
© Restaurant Agent Inc.
---
---