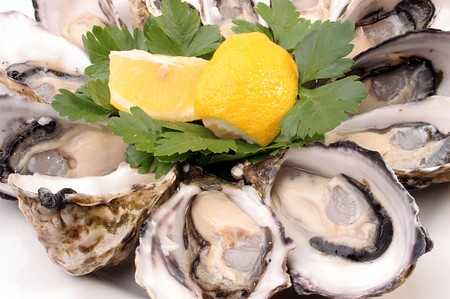 During the month of May, Blue Point will showcase unique and incredible Oyster dishes created as a celebration of oysters everywhere. Oysterfest, a tradition recognized each year, is an event dedicated to this oceanic treat. It usually involves some kind of alcohol component plus a presentation of several oyster dishes, all for the love of oysters. At Blue Point Coastal Cuisine, a fine-dining restaurant located in Downtown San Diego, executive chef Daniel Barron and his award-winning culinary team has developed a menu just for the occasion. Each night during Oysterfest, Blue Point will feature a menu of clever and tasty offerings, plus daily creations, all which can be paired with a special champagne menu accompanying this culinary delight. Click HERE to take a look at this menu. Whether you're an oyster fan or a beginner, Oysterfest is sure to spread the love all month long.
Copyright TableAgent.com
© Restaurant Agent Inc.