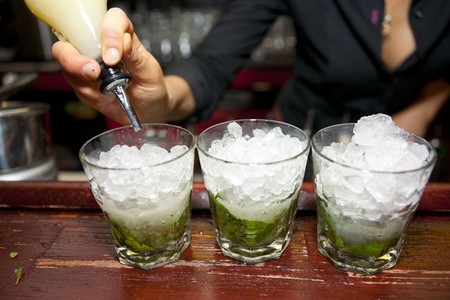 Downtown San Diego has plenty of hip places where you can grab a refreshing cocktail and some delectable bites, but you can guarantee that you'll be spending a little more than you expected. So the next time you hit up the streets of the Gaslamp, make sure to check out Taste & Thirst, a place where you'll enjoy the entire normal bar perks without emptying your wallet. And who can resist their daily specials? Click HERE for a list of all their insanely awesome deals featured each day, such as T-Bone Tuesdays, where $10 gets you steak, beer, mashed potatoes, steamed veggies, and garlic toast. Or how about Wing Wednesday—where you can spend your laundry quarters on juicy chicken wings-- $0.25 each. Who knows, maybe you'll find your new hot spot for the weekends, or even the week days.
Copyright TableAgent.com
© Restaurant Agent Inc.