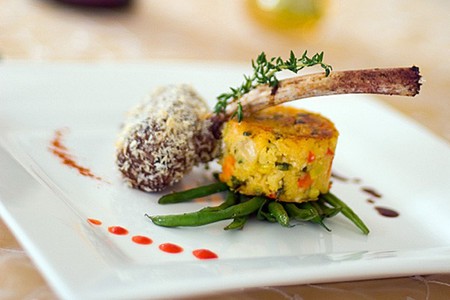 If you're looking to pamper your dad this Father's Day with a delicious brunch at an unbeatable price, look no further than Hexagone. Bringing San Diego a wonderful blend of classic and contemporary French cuisine, Sunday, June 19, this wonderful restaurant will be offering a three-course brunch menu to celebrate all the hard working dads in the area. At the matchless price of $29.50 per person, you can enjoy a menu blending traditional French dishes and modern California cuisine with options to satisfy any palate. From appetizers like Melon and Proscuitto to Escargots with Garlic and Parsley Butter, entrees of Eggs Benedict and Prime Top Sirloin Steak with Cabernet Sauce, and delectable desserts like Creme Brulee and Bananas Foster, Hexagone is the place to indulge not only yourself, but that special man whom you call Dad. This special Brunch menu is available from 10:00am to 4:00pm. Don't fret if your family is unable to make it during this time, Hexagone will be open from 4:00pm to 8:00pm with their regular dinner menu if you're still looking to treat your dad to the delightfully luxurious French cuisine this restaurant has to offer.
Copyright TableAgent.com
© Restaurant Agent Inc.