Cajun Corn Chowder Recipe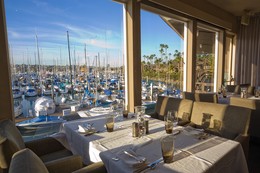 About: This refreshing chowder exemplifies the diverse flavors of Chef Murphy's inspired global cuisine, combining the sweetness of corn, the spicy heat of Cajun cuisine, and the salty subtleties of shrimp. Whether supping on this satisfying soup on a brisk afternoon, or impressing guests with this inventive and flavorful dish as a starter for a dinner party, Chef Murphy's Cajun Corn Chowder manages to impart the simple satisfaction of comfort food with complex and bold culinary influences.
---
Recipe Info
Meal Type:
Recipemealtype object (5)
Main Ingredient:
Recipemainingredient object (54)
Dish Type:
Recipedishtype object (2)
Cooking Method:
Recipemethod object (11)
Season/Occasion:
Recipeoccasion object (12)
Dificulty:
Recipedifficulty object (1)
---
Directions
Recipe
Melt butter in a medium saucepan over medium heat. Add minced onions and cook until tender. Add the corn, chicken base (bouillon), and water. Bring to a boil, and then reduce heat, about twenty minutes. Add Cajun spice and salt, to taste. Add cream and cook for another fifteen minutes. Add Bay shrimp and puree in blender or hand mixer.
---
Recipe Note:
Instead of using Cajun spices, you can substitute some ingredients with Latin flair. Go ahead and take 1/2 tbsp of ground cumin and 1/2 tbsp of ground coriander and garnish with some fresh chopped cilantro. Add some drained black beans, red onion and lime juice as well.
Ingredients
1 yellow onion, minced
24 oz. canned corn
2 Tbsp. sweet butter
1 Tbsp. chicken base, or chicken bouillon
8 oz. water
1 C. heavy cream
1 C. Bay shrimp, cleaned and deveined
1 Tbsp. Cajun spice
1 salt to taste
Copyright TableAgent.com
© Restaurant Agent Inc.
---
---