Chicken Ranch Wrap Recipe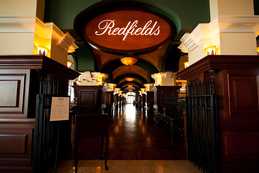 About: Ordinarily served with potato chips and a pickle spear, the Chicken Ranch Wrap is light yet tasty dish and a great lunch choice for hungry patrons. The chicken is matched with crispy bacon, sliced avocado, a medley of vegetables, and topped with ranch dressing. Easy to make and to devour, the Chicken Ranch Wrap is an ideal candidate for people that want to make a quick yet delicious bit to eat.
---
Recipe Info
Meal Type:
Recipemealtype object (3)
Main Ingredient:
Recipemainingredient object (48)
Dish Type:
Recipedishtype object (4)
Cooking Method:
Recipemethod object (3)
Season/Occasion:
Recipeoccasion object (12)
Dificulty:
Recipedifficulty object (2)
---
Directions
Recipe
Grill chicken breast and cut into strips. Cook bacon and then slice. Peel and slice avocado. Heat up wrap on grill to roll better. Drizzle wrap with ranch dressing. Top with red leaf lettuce, then tomato, avocado, bacon, and then chicken breast strips. Wrap with ends left unwrapped and leaves sticking out. Cut into three different sizes to create a staircase effect when plated. Accompany with pickle wedge and potato chips.
Ingredients
7 oz. chicken breast
2 oz. bacon
1 avocado
1 12" flour tortilla
3 oz. ranch dressing
3 oz. red leaf lettuce
2 oz. sliced tomatoes
1 pickle wedge
1 potato chips
Copyright TableAgent.com
© Restaurant Agent Inc.
---
---