Orzotto all' Aragosta e Burratina Recipe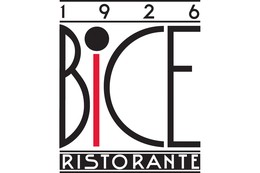 About: Executive Chef Mario Cassineri of BiCE Ristorante is offering a recipe that will satisfy appetites. The Orzotto all' Aragosta e Burratina is a arrangement that consists of barley, Maine lobster, fresh tomatoes, and burrata cheese. Chef Cassineri has specifically handcrafted this recipe to represent his philosophy on integrating modern day flavor and traditional Italian techniques.
---
Cook Tip: This dish has multiple parts. Please look at the other steps to make the lobster broth, lobster bisque, roux, and how to prepare the white pearl barley.
---
Recipe Info
Meal Type:
Recipemealtype object (5)
Main Ingredient:
Recipemainingredient object (92)
Dish Type:
Recipedishtype object (4)
Cooking Method:
Recipemethod object (10)
Season/Occasion:
Recipeoccasion object (12)
Dificulty:
Recipedifficulty object (3)
---
Directions
Orzotto all'Aragosta e Burratina
Sauté chopped shallots until they start to brown. Then add barley and lobster bisque and reduce. When it starts to become creamy, add lobster meat and pinch of pesto. Add a little butter and parmesan cheese. Put in a bowl and place the burratta on top. Salt to taste. Garnish with fresh basil leaves and pesto around the plate.
Lobster Bisque
bring to a boil and then add roux
Lobster Broth
Put all ingredients in a large pot. Cook on high for two hours. Strain into another cooking pot.
Roux
White pearl barely preparation
Begin soaking white pearl barley the night before. Boil the presoaked white pearl barley for 12 minutes. Then strain the cooked barley.
Ingredients
1 Tbsp. extra virgin olive oil
1 part flour
5 cut carrots
all lobster broth
1/2 tsp. chopped shallots
1 part unsalted butter
1 bunch cut celery
1/2 Tbsp. oil
2 tsp. chopped anchovies
4 oz. white pearl barley (cooked)
2 cubed white onions
1 lb. cherry tomatoes
5 whole cloves of garlic
6 fl. oz. lobster bisque
3 C. tomato sauce
1 pinch pesto
2 oz. basil
5 leaves basil
2.5 oz. lobster bisque
7 whole anchovies
2 Tbsp. chopped shallots
2 Tbsp. tomato sauce
4 oz. burrata
1 1/2 C. brandy
24 lobster shells
2 buckets of ice
Copyright TableAgent.com
© Restaurant Agent Inc.
---
---