Rigatoni Alla Vodka e Fungi Recipe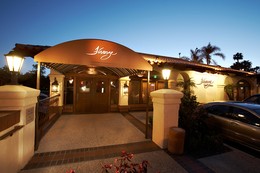 About: One of Firenze Trattoria's most prized and popular dishes, Rigatoni alla Vodka e Fungi showcases the ridged tubed pasta and a tasty sauce with a healthy amount of mushrooms and a hint of vodka flavoring. Rigatoni is mostly associated with the cuisine of southern and central Italy and is used with favorite proteins like spicy sausage and chicken. In addition, Baked Stuffed Rigatoni is a fan favorite as well for this versatile pasta. However, this recipe's sauce has a hint of vodka notes embedded into the sauce, a must try for any rigatoni lover.
---
Cook Tip: The restaurant uses homemade marinara sauce in this recipe. Go to any Italian market or to the Italian section in your local supermarket and pick up some marinara.
---
Recipe Info
Meal Type:
Recipemealtype object (5)
Main Ingredient:
Recipemainingredient object (113)
Dish Type:
Recipedishtype object (4)
Cooking Method:
Recipemethod object (6)
Season/Occasion:
Recipeoccasion object (12)
Dificulty:
Recipedifficulty object (2)
---
Directions
Recipe
Saute oil and shallots for 1 minute. Add mushrooms and sautée until all water evaporates. Now add vodka and sautée for 5 minutes or until vodka evaporates and the flavors remain. Add marinara and cream and sautée for 5 minutes. Cook pasta in 4 quarts of salted water for 13 minutes, or until the pasta is cooked through. Drain and mix with sauce and add some freshly grated parmesan reggiano to taste.
Ingredients
2 Tbsp. Extra Virgin Olive Oil
1 oz. Shallots, chopped
12 oz. Large Mushrooms, sliced
3 oz. Vodka
12 oz. Marinara Sauce
8 oz. Heavy Cream
1 oz. Green Peas
1 pinch Salt and Pepper
10 oz. Rigatoni Pasta
1 pinch Reggiano Parmesan (to taste)
Copyright TableAgent.com
© Restaurant Agent Inc.
---
---