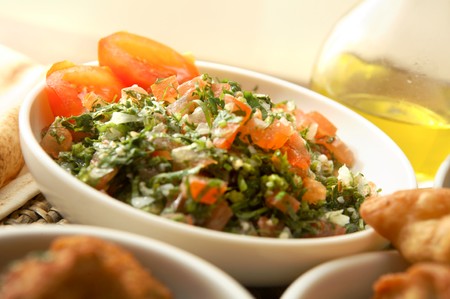 Traditional Mediterranean cuisine has long been lauded for its health benefits, emphasizing the use of olive oil, fruits, grains, nuts, vegetables, fish, and red wine, and limited consumption of meat and dairy products. Previous studies have established a connection between the Mediterranean diet and cardiovascular disease and cancer prevention. Research from the University of Florence now shows not only the preventative advantages of the Mediterranean diet, but demonstrates that adherence to this healthful eating practice can help consumers live longer, and reduce the likelihood of contracting a variety of chronic diseases. The research, published in the British Medical Journal on September 11th, is the first long-term study of the effects of adherence to the Mediterranean diet. The University of Florence researchers conducted 12 international studies of the health and diets of over a million participants for a 3 to 18 year period. The participants were assigned an "adherence score" to represent how strictly they conformed to a Mediterranean diet. The data showed that those who more strictly followed a Mediterranean regime had a 9% reduction in overall mortality, a 9% drop in mortality from cardiovascular disease, a 6% reduction in cancer, and a 13% reduction in the incidences of Alzheimer's and Parkinson's disease. While the study focuses on the specific health benefits of the Mediterranean diet, it reinforces the general dietary guidelines of the majority of health professionals and scientific institutions, which encourage a dietary pattern of greater vegetable and plant protein consumption and more moderate meat and fat consumption.

Local Mediterranean Restaurants

If you would like to try a more personal health study of the benefits of the Mediterranean diet, here is a list of local restaurants specializing in this health-minded cuisine.

Bella Cucina Italiana
Dolce
La Traviata
Melograno
Christine
Mandaloun
Fraiche
One Pico
The Courtyard
Copyright TableAgent.com
© Restaurant Agent Inc.