Fresh Pasta Dough Recipe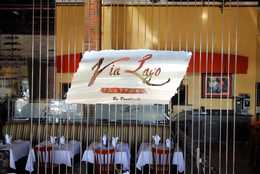 About: This is a simple, fresh pasta dough recipe that doesn't need much more than, flour, semolina, eggs, water, oil and salt.
---
Cook Tip: This recipe makes about 20, 4 oz. portions and can be frozen for up to two weeks.
---
Recipe Info
Meal Type:
Recipemealtype object (5)
Main Ingredient:
Recipemainingredient object (113)
Dish Type:
Recipedishtype object (4)
Cooking Method:
Recipemethod object (2)
Season/Occasion:
Recipeoccasion object (12)
Dificulty:
Recipedifficulty object (1)
---
Directions
Recipe
Put flours in bowl and whisk to combine. Whisk eggs, water and oil in bowl, combine with dry mixture. Add pinch of salt and combine, then knead dough until smooth, about 15 minutes. Wrap in plastic wrap and let it cool in fridge for 1 hour while you make filling.
---
Recipe Note:
Mixing all of the above in a kitchen mixer is a whole lot easier than doing it by hand and takes a lot less time.
Ingredients
2 lb. Pasta Flour (AP Flour works as well)
1 lb. Semolina Flour
7 each Whole Eggs
1 C. Water
1/2 C. Oil
1 pinch Salt
Copyright TableAgent.com
© Restaurant Agent Inc.
---
---