Sauteed Mushrooms Recipe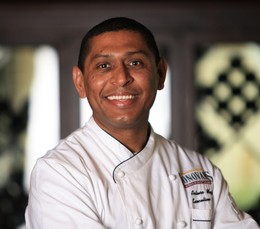 About: Mushrooms are full of flavor and make for the perfect side dish. Now you can make delicious sauteed mushrooms at home, Donovan's style. This recipe pairs well with savory food, just the right addition to any steak, and it's perfectly capable of serving as a main course. Open a door to the possibilities and discover how flavorful mushrooms can really be.
---
Cook Tip: This recipe has a very large yield. For smaller yields, use fewer mushrooms. Donovan's uses Button Mushrooms, but feel free to experiment with your favorite type of mushrooms.
---
Recipe Info
Prep Time:
2 hour(s) 15 minutes
Meal Type:
Recipemealtype object (5)
Main Ingredient:
Recipemainingredient object (97)
Dish Type:
Recipedishtype object (5)
Cooking Method:
Recipemethod object (6)
Season/Occasion:
Recipeoccasion object (12)
Dificulty:
Recipedifficulty object (2)
---
Directions
Recipe
Clean the mushrooms, then cut in half or quarters depending on the size. In a hot saute pan, melt 1/4 of the butter. Add enough mushrooms to cover the bottom of the pan (One Layer). Saute on high heat so that the mushrooms carmalize. Turn the mushrooms one time to carmalize the other side. Add the garlic and 1/4 of the salt and pepper, then saute for 30 more seconds. Repeat the process until all the mushrooms have been cooked. Place the mushrooms on a sheet pan to cool. Sprinkle the herbs over the mushrooms. Cover, label and date.
---
Recipe Note:
When cleaning mushrooms, there's a wide assortment of the fungi so there are different methods. For button mushrooms just spray them down and rub the dirt off of them. Brown beech mushrooms, all you need to do is to cut the root off and then you're pretty much good to cook. For black trumpet mushrooms, you must soak them a few times to get all of the dirt off and out of them. Mushrooms grow in dirt, on trees and on logs. Cleaning them is very important. Use a nice medley of your favorite mushrooms as stated as a side or part of the meal. The shelf life of this dish is two days.
Ingredients
10 lb. large mushrooms
1 lb. unsalted butter
1/4 C. chopped garlic
2 Tbsp. chopped thyme
1 Tbsp. chopped parsley
2 tsp. chopped rosemary
1 Tbsp. kosher salt
1 Tbsp. course ground pepper
Copyright TableAgent.com
© Restaurant Agent Inc.
---
---