Med Style Pesto Salmon Fillet Recipe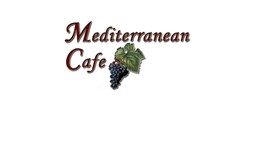 About: For those who love a delicious fillet of salmon, Mediterranean Cafe has the perfect twist to help spice up this versatile, nutritious fish. The Med style Pesto Salmon Fillet separates itself from the norm with its signature cilantro pesto, made in-house at the restaurant, and now in your house the next time you feel like trying something new for dinner. This unique pesto is sure to be a pleasant surprise, and offers a mild silkiness to the dish. You will be amazed at how simple it is to create a beautifully crafted and plated seafood dinner, and if you aren't feeling up to cooking at home, you can always head to Mediterranean Cafe.
---
Cook Tip: Read through all of the instructions before you begin. There are some parts that must be done simultaneously.
---
Recipe Info
Meal Type:
Recipemealtype object (5)
Main Ingredient:
Recipemainingredient object (186)
Dish Type:
Recipedishtype object (4)
Cooking Method:
Recipemethod object (1)
Season/Occasion:
Recipeoccasion object (12)
Dificulty:
Recipedifficulty object (2)
---
Directions
Pesto
Place cilantro, basil, garlic, jalapeno, parmesan, and walnuts in food processor. Add salt, pepper, and extra virgin olive oil to taste, then puree. Set aside.
---
Pesto Note:
This will be used to spread over top of salmon before baking.
Cooking
Preheat oven to 350 degrees.
Season both sides of fillet with salt and pepper to taste, then on medium-high heat, pan-fry salmon for approximately 3 minutes, or until about fifty percent done.
Remove fillet from pan and top evenly with a generous portion of pesto. Place salmon in oven for approximately 5 minutes to finish fillet.
Meanwhile, in separate pan saute pinch of red onion and garlic with extra virgin olive oil, salt and pepper to taste. Add in 1 pound of fresh baby spinach until wilted.
---
Cooking Note:
Make bed with sauteed spinach, place salmon fillet over the top, and finish with extra virgin olive oil.
Ingredients
1 lb. Fresh cilantro & basil
8 oz. Salmon fillet
5 Cloves of garlic
1 lb. Fresh baby spinach
1 Tip of jalapeno
1 pinch Red onion
1 pinch Shaved parmesan
1 pinch Garlic
2 C. Walnuts (sub for pricey pine nuts)
Copyright TableAgent.com
© Restaurant Agent Inc.
---
---