Slow-Braised Hare Ragu Recipe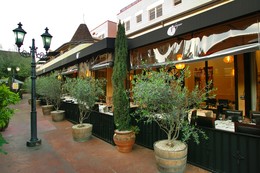 About: In the northern region of Piedmont, Italy, the food is rich. Think: truffles, sweetbreads and rabbit. At Melograno, Chef Lazzarino's hare ragu is a nod to this tradition. In this recipe, the rabbit can easily be substituted for another meat. Lamb, Italian sausage, hamburger and even Spanish chorizo are good alternatives to the hare and provide you with whatever flavor profiles you desire. Hare can be sweet and mild in taste so be careful to pair the meat with appropriate condiments because it can absorb and be overpowered by flavors easily.
---
Recipe Info
Meal Type:
Recipemealtype object (5)
Main Ingredient:
Recipemainingredient object (169)
Dish Type:
Recipedishtype object (4)
Cooking Method:
Recipemethod object (10)
Season/Occasion:
Recipeoccasion object (12)
Dificulty:
Recipedifficulty object (2)
---
Directions
Recipe
Once you have the hare washed and dried, remove the flesh from the bone. (The butcher can also do this if you request it). Let the meat macerate overnight in the Barolo (reserve 2 cups) with the onions, carrots celery and garlic.
The next day, dry the meat, save the vegetables and discard the red wine. Heat a medium sized stock pot with the olive oil. Chop the vegetables and roast them with the herbs in the olive oil on medium heat. Using a cuisinart, grind the rabbit meat and add it to the roasting vegeatbles. The longer it roasts, the better flavor you will get. Add the reserved Barolo wine and let it be absorbed by the roasted meat. Add the stock and bring to a boil, being careful to remove the foam with a ladel. Season the ragu with salt and pepper to taste and bring it down to a simmer and let cook for 35 to 40 minutes. Add liquid as necessary to keep the meat moist and tender. Finally, add the butter. The ragu can be served over fresh pasta, gnocchi or risotto and generously garnished with parmigiano reggiano or grana padano.
Ingredients
1 each hare from local meat market
2 each organic red onions
2 each organic carrots
1/2 organic celery stalk
4 fresh garlic cloves
1 bottle(s) Young Barolo wine
1 Tbsp. sage
1 Tbsp. rosemary
1 Tbsp. thyme
1 bay leaf
3 dry juniper berries
1 C. extra virgin olive oil
4 C. vegetable stock
3 Tbsp. salt
3 Tbsp. pepper
2 oz. butter
Copyright TableAgent.com
© Restaurant Agent Inc.
---
---